Oturan Online is a 2D orpg based on the Naruto Shippuden series. Oturan is currently in the stage of graphics design, where we will be designing graphics such as sprites, tiles, and concept art! Our community is meant to try and allow member opinions on the game. So in the end Oturan will be a naruto game made for the people, and by the people. So what are you waiting for? Join Oturan!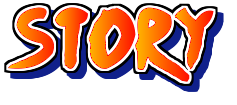 In the world of Naruto, the tailed beasts are known as the largest source of power.
During the era of the akatsuki, these tailed beasts were a main target. The leader of this group; Tobi, gave one message. "Hand over the jinchuriki, or else.".
When the great nation leaders didn't do what he said, Tobi declared war on any nation containing a jinchuriki.
Many of the nations tried to turn in their once-fellow-villagers, to save them selves. Some small nations even teamed up with the akatsuki in an effort to get their nation to the top, such as Mist, and Rock. While some nations banded together to protect their jinchuriki such as Sand, and Leaf. Even the Sound and Orochimaru himself, joined the leafs side to insure they wipe out the akatuski once and for all.
What some hadn't noticed, Tobi's decleration of war, created a war in its self. This became known as
~"The 4th Great Ninja War"~


Last edited by Oturan on Thu Nov 12, 2009 4:41 pm; edited 1 time in total